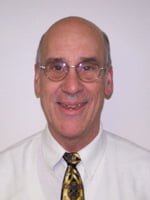 Robert Watkins
Chairman and Founder
Nominated for a Bronze Star.
An Army Commendation Vietnam Veteran, in 1971 Robert founded an airport refueler maintenance company which grew into 14 major city markets. In 1979 he founded a second company manufacturing aircraft refuelers known as Rampmaster; followed by a 3rd leasing company/partnership with a GE Capital Corp.
In 2009, Robert was also associated with a 4th startup of an East Coast OEM aircraft completion center.
Rampmaster primarily began as an American Story based upon four launch patents which he holds. The company now holds 13 patents including a self-sustaining, electric hydrant cart that regenerates its own emission free power, and patented "Engine Management" that dramatically reduces fuel consumption costs and carbon emissions while the fuel trucks are re-filling airliners.
Rampmaster built and leased more large airline refuelers than anyone on any continent, at any time anywhere, or about 80% domestic market share. The current fleet is active at all major airports, delivering up to 80 million barrels of jet fuel a year, or about 12% of total USA demand.
An accomplished pilot for over 60 years, Robert still flies a Learjet 60 worldwide and is a certified recipient of the FAA Master Pilot award. He also holds a Christian Ministry ordination originated from Gospel Crusade Ministry Forum Int. associated with over 1,000-member family of churches worldwide.
Robert and family have performed repeated missionary work part time into eastern Nigeria and run a private foundation supporting both International and Domestic ministries.
He has two sons, one daughter and, eleven grandchildren.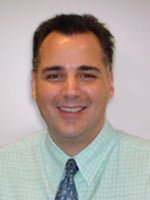 Leighton M. Yohannan
Chief Executive Officer
Leighton M. Yohannan is an accomplished business, technology, and community leader who believes passionately in the entrepreneurial spirit, a solid governance model, energized associates, and integrity as the foundation of relationships with each and every individual. As the CEO of Rampmaster, Leighton M. Yohannan draws on more than 25 years as the CEO of growth stage companies. With both the strategic savvy and operating expertise that a successful career affords, Lee is responsible for developing and executing Rampmasters corporate strategy. His goal is to build upon the company's legacy of success as a prominent, highly recognized Global leader of Jet Fuel Refueler truck manufacturing worldwide, both in the Commercial Aircraft sector, and the General Aviation industry. ( INC 5000 2018') Rampmaster manufacturers more than 80% of all Refuelers in the United States for Into-plane and the General Aviation segments.
As the visionary, Entrepreneur and catalyst for two large Technology Services organizations and Founding Partner of Liquidhub, Lee brings his extensive experience as a Community Leader, CEO, Innovator, Partner, and mentor of early stage companies. LiquidHub is a leading Digital Integrator partnering with businesses to improve customer engagement and drive growth. At Liquidhub we focus on experiences that help you attract, acquire and retain customers…if you know Lee, you realize this is his passion and the Liquidhub culture. (Liquidhub aquired by CapGemini January, 2018') Lee Yohannan was proudly named the Regional Ernst & Young Technology and Emerging Entrepreneur of the Year in 2006 and was also a National Finalist in 2007. Lee is the Managing Member of Yohannan Capital, LLC. Yohannan Capital provides Investment to select early stage companies and PE Funds. In Lee's world giving back is paramount, his Philanthropic efforts include the Board of Directors for Main Line Health/ Paoli Hospital Foundation, Co-Chair of Cradles to Crayons-Philadelphia and The Episcopal Academy Facilities Committee.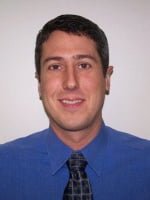 Owen Watkins
Chief Operating Officer
Owen J. Watkins is a son of Rampmaster's CEO and founder, Robert G. Watkins. Owen originally joined the company in 1990 working in the production department building Rampmaster fuel trucks. Owen currently serves as not only our Chief Operating Officer, Engineering and Production, but leads all technical innovation strategies within our products group. From the time Owen began managing the Engineering and Production division, Rampmaster has expanded its production line capability each year, leading to new record production level outputs for our customers. Prior to that, Owen served at various levels within Engineering and Production as well as spending significant time in Technical Sales and delivery. Owen has spearheaded many of the patents that Rampmaster holds and continues to develop technological advancements that are nationally recognized within the refueling industry. Owen also is actively involved with strategic planning initiatives including new product development, strategic sales and operations management.
In addition to his role at Rampmaster, Owen is President of SureFlight, LLC, which specializes in high-end exterior and interior completions for helicopters and fixed-wing aircraft.
Owen holds a Magna Cum Laude BS in Mechanical Engineering Technology from LeTourneau University with a minor in Electrical Engineering Technology. Owen holds an ATP pilot license and is the leader of Rampmaster's corporate pilots group.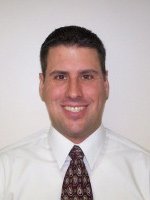 Daniel G. Watkins
Chief Financial Officer
Daniel G. Watkins is a son of Rampmaster's CEO and founder, Robert G. Watkins. Daniel originally joined the company in 1995 as Rampmaster's Leasing Sales Manager. Daniel currently serves as Chief Financial Officer of Rampmaster and specializes in leasing strategies globally for acquisition of Rampmaster's refueling equipment. Daniel manages a multi-million dollar lease portfolio and arranges transactions with our leasing partners. Daniel is also actively involved with vision and strategic planning as Rampmaster determines forward looking growth strategies.
In addition to his role at Rampmaster, Daniel is also the CEO of SureFlight, LLC, which specializes in high-end exterior and interior completions for helicopters and fixed-wing aircraft.
Daniel holds a Magna Cum Laude Bachelor of Science in Business Administration, with a concentration in Marketing from the University of Delaware. Daniel was the recipient of the Jerome E. Scott Excellence in Marketing award which was awarded to the business school's number one Marketing graduate. Daniel holds minors in International Business and in Economics. Daniel also is a Private Pilot.
Champions of Excellence
The Rampmaster Team

Mike Matza
Vice President, Technology and Business Process

Kevin Ward
Vice President of Sales & Marketing

Ed Sell
Vice President of Engineering

Tim Porter
Production Manager

Marcos Cajiao
Director of Latin America Sales & Marketing
Matthew Spencer
Director of Sales & Product Integration

Ricardo Munoz
CEO of Munoz Munoz USA LLC

Kyle Fox
Director, Customer Experience

Tom Longenecker Jr.
Plant Foreman

Tony Buchanan
Director of Parts Operations & Sales