Featuring
7,000 Gallon S/SL Rampmaster Jet Refueler
Specialized for the fast pace of a commuter RAMP
An ideal combination of performance and price, the Rampmaster 7,000 S/SL is the most efficient
refueler for the commuter ramp and a great option for FBOs with strong jet traffic.
7,000 Gallon Refueler with Lift Platform
---
Learn more about the Rampmaster 7K S/SL Refueler
Convenience
Fast Access Lift Platform
The Rampmaster 7K SL is equipped with a lift platform with easy access to hoses and controls.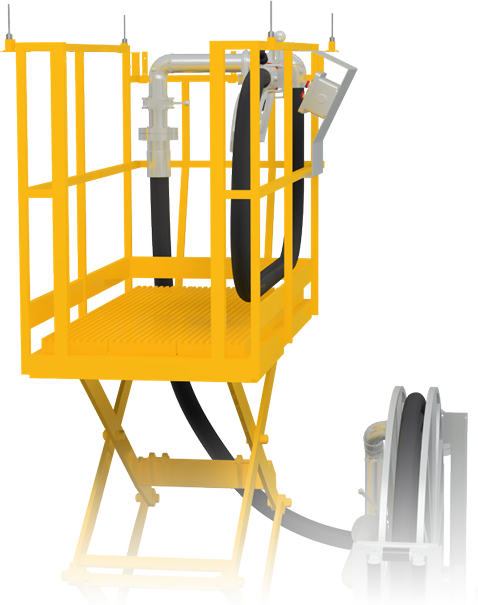 Smart Technology
Engine Management System
Management (Flow Control) System EMS. It removes the complexity of venturi and control valves as well as the waste of a constant fuel burn, replacing it with a patented system of sensors that maintains even pressure in the wing while reducing the load on the refueler engine.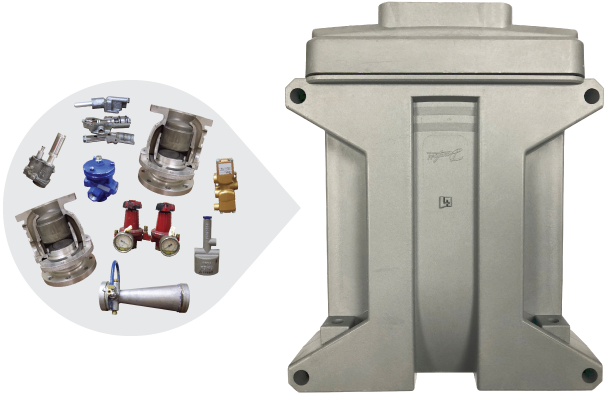 7K S/SL Specifications
Chassis
Freightliner M-2.
Engine
Cummins Diesel.
Transmission
Allison Automatic.
Axles
Detroit Front Axle, T-Series Tandem Rear Axle.
Brake System
Full Air Brakes.
Suspension
Front Leaf Spring, Chalmers Rear.
Miscellaneous
Power Steering w/ Cooler, Air Dryer with heater, full instrument gauge package. 300 GPM.
Pump
300 GPM PTO driven centrifugal self-priming Gorman Rupp pump.
Pumping Control
RAMPMASTER Engine Management Flow Control.
Filtration
300 GPM filter vessel 5th edition.
Gammon filter differential pressure gauge.
Electronic water detection.
Hoses / Reel / Nozzles
One (1) electric rewind hose reel with manual rewind.
One (1) electric rewind hose reel with manual rewind (for overwing hose).
One (1) 2" x 50' hose w/ Whittaker 2½" F-117 underwing nozzle.
One (1) 1¼"x 50' hose w/ Whittaker 1½" OPW 295 overwing nozzle (Second overwing optional).
Lift Platform
Optional (One (1) deck hose, One (1) nozzle and controls.
Throttle
Automatic.
Defualing
Optional.
Metering
300 GPM electronic meter with ticket printing register.
Control Panels
Ticket Printer, Register, Nozzle Gauge.
Piping
Schedule 5 stainless steel piping.
Interlocks
All underwing nozzles, bottom loading valve, and pump/drive selector.
Deadman
Electric with Wrap up Hubs.
Emergency Shutdown
Two (2) quick access shut-offs located at right front and left front of tank corners.
Fire Extinguisher
Two (2) Ansul fire extinguishers.
Testing
Refueler is completely flow tested for proper operation of all controls and valves, meter is calibrated.
Tank Capacity
7,000 + 3% gallons' shell full.
Compartments
One (1) single.
Construction
Aluminum, fully baffled .DOT 406 construction.
Manhole
One (1) 20" diameter manhole with 10" fill, two (2) 2" fusible, vapor vent mounted in manhole Two (1) 20" diameter inspection manhole.
Venting
Betts vent with interlock weather-hood and elbow.
Flashing
Two (2) aluminum extrusions welded and air tested.
Walkway
Aluminum expanded metal walkway inside flashing.
Drains
Two (2) at rear, one (2) at front of tank.
Ladder
Aluminum bolt-on at rear with grip-strut steps and drain through risers.
Sensor Precheck Valve
One (1) Apollo ball valve.
Bottom Load Adapter
One (1) Aluminum 2½" bottom load valve Bottom load adapters equipped with brake interlocks.
Static Terminal
At bottom load valve.
Emergency Valve
One (1) aluminum 4" emergency valve with anti-splash deflector.
Water Drain Valve
One (1) Apollo ball valve in sump.
Product Level Sensors
One (1) two-stage jet sensor.
Tank Mounting
Tank mounted on chassis with neoprene sill. Sills have full length retaining strips.